The use of CBD is expanding among professional sports. For golfers, CBD is a "no brainer," according to Bubba Watson. Pat Perez, a PXG employee, claims that it has been "a tremendous game-changer" for him. One might argue that golfers are arguably the ideal market for CBD products, whether it's for treating anxiety or common aches and pains.
The latest and fastest-growing alternative health trend in the United States is CBD, despite the fact that its advantages could seem almost too wonderful to be true. In the realm of nutritional supplements, CBD is one of the topics that is talked the most but is also the least understood. It's available in supermarkets, coffee shops, and all areas of the wellness industry, but what is it and what does it do?
Is this even legal and does it have the potential to improve your golf game?
We listened to your concerns and made a thorough CBD Buyer's Guide specifically for golfers to help you make sense of everything.
Let's dig in.
What is CBD?
Cannabidiol is referred to as CBD. It is a chemical substance that is present in the Cannabis Sativa plant, most often known as marijuana or hemp (US National Library of Medicine).
It's an organic compound used in foods and oils to produce a calming and relaxing sensation. Contrarily, marijuana's active component is delta-9-tetrahydrocannabinol (THC), its cousin.
THC Vs CBD
DID YOU KNOW: The cannabis plant has been used for thousands of years for medicinal purposes. It was not until the 1960s that Israeli scientist, Dr. Mechoulam, mapped the structure and synthesized the CBD molecule from scratch. Actually, there are more than 85 cannabinoids in the cannabis plant. THC and CBD are the two most extensively studied and debated. The psychoactive component of marijuana, THC, is what makes you high. The part of the plant that is not psychoactive and does not make you high is called CBD.
Without getting high, CBD taps upon the plant's potential.
What Does CBD Do? How Does It Work?
Consider THC as an additional player on the pitch and CBD as a coach yelling instructions from the sidelines.
Cannabinoids, which are naturally produced by the human body, are neurotransmitters that have a substantial anti-inflammatory effect. Yes, everyone has an endocannabinoid system with various receptor types that serve various purposes. The receptor types are referred to as CB1 and CB2. Despite being primarily found in the brain and central nervous system, CB1 receptors are present throughout the body. Immune cells have the highest concentration of CB2 receptors. It seems that CBD instructs the body to use more of its own cannabinoids rather than binding directly to CB2 receptors. CB2 receptors' capacity to bind to cannabinoids is somewhat diminished by CBD.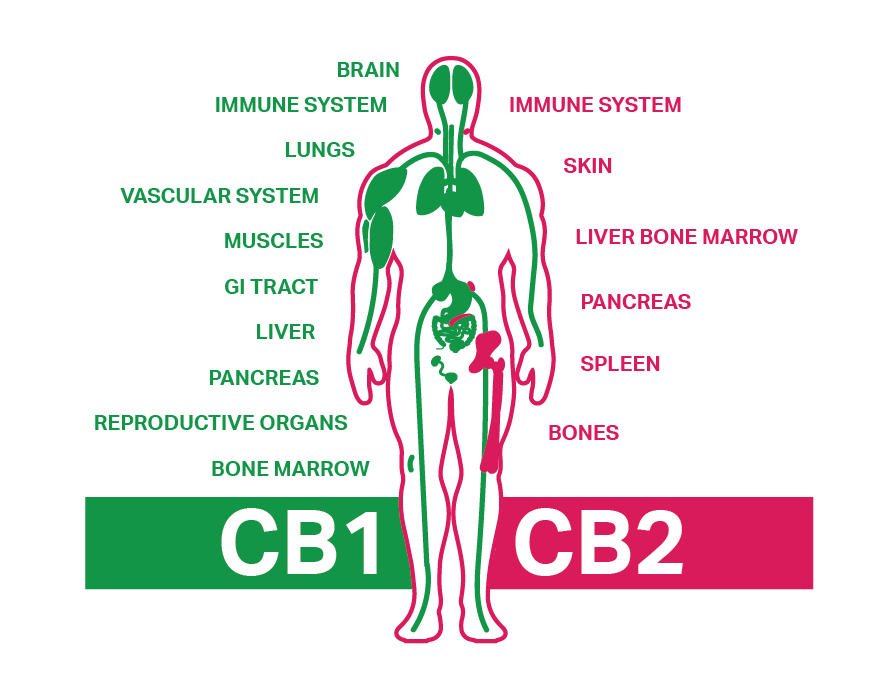 What Are The Potential benefits of CBD?
If you play golf, you've probably dealt with some kind of acute or persistent pain. You might take some ibuprofen before (and after) a game, but you might not fully get how NSAIDs can affect your kidney and liver. Maybe you haven't tried CBD because you didn't know what it was or because you didn't know how to distinguish between reputable industry leaders and those peddling tainted (and perhaps harmful) garbage product.
CBD users report a wide range of benefits; notably in the areas of:
Pain
Inflammation
Anxiety
Epilepsy/seizures
Smoking cessation
Insomnia
Focus/attention
Acne
Alzheimer's.
To date, there is a single FDA-Approved Prescription Cannabidiol (CBD). It's called Epidiolex. It is used to help treat two specific types of epilepsy – Dravet syndrome and Lennon-Gastaut syndrome.